Pinhole Detector "argo" --Desk-top Manual Pinhole Detector--
Wet or thin package can be inspected!
For better quality; Capable of locating the pinholes and capable of inspecting points those are difficult for automatic inspector, as far as the electrode can reach!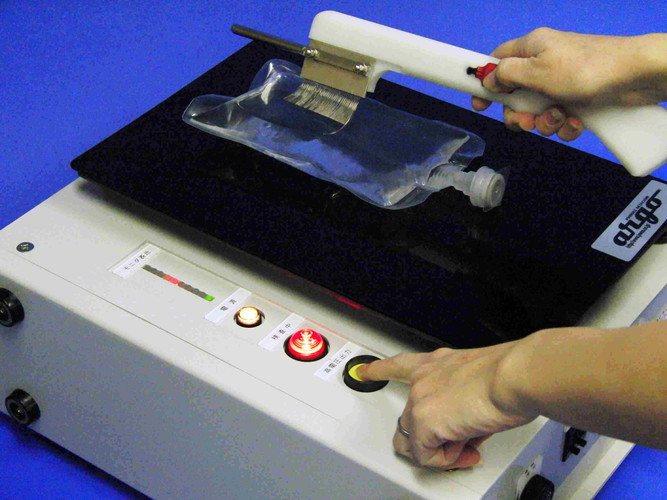 1. Specification

a) Type
1. Type AJH-FD

b) Size
1. Width: 350 mm, Height: 220 mm, Depth: 440 mm
2. Weight: 13 kg

c) Structure
1. BOX Structure

d) Power
1. Single-phase 100 V
50/60 Hz
100 VA

e) High Voltage Power Unit
1. Max Voltage: 10 kV (1 kV to 100 kV per 1kV)
2. Withstand Voltage: AC 500 V for 1 minute between input and enclosure
3. Safety Protection: In case of output overcurrent, power fuse blows (3 A).

g) Caution
1. Do not remove the cover panel of the enclosure.
2. Be sure to ground the equipment.(ground terminal)

h) Option
A special case is available as an option.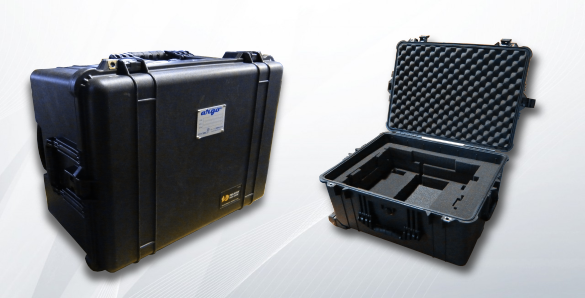 "argo" manual type introducing movie
There can be some differences dipending on the specifications.